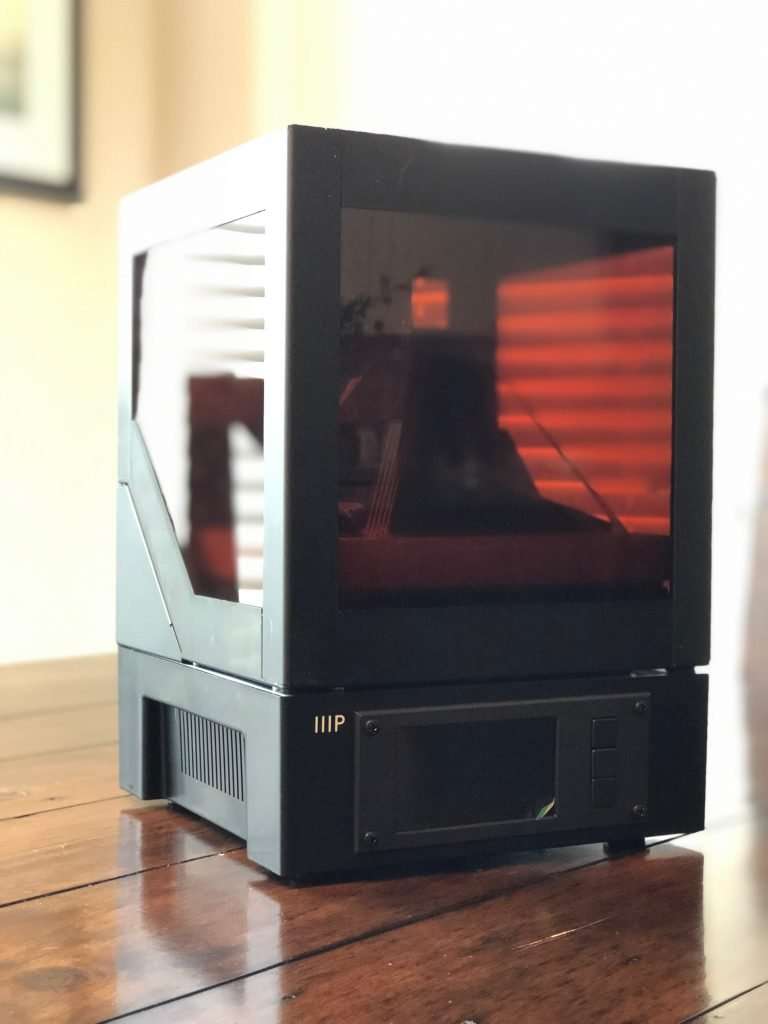 I don't usually post negative reviews. My approach is to first let the company know of any issues I find, and if they can not be resolved, I move on, unless something is particularly dangerous or misleading, or there is a real risk of people being out of pocket.
This is the latter.
There has been a flood of cheap resin 3d printers hitting the market recently, so I thought I would take the plunge and buy one. Seeing as the Monoprice Mini was available for $200, and at Amazon, I thought it would be a low-risk purchase.
Yeah …. about that …
When Amazon returns policy breaks down
This printer should have been returned, but it turns out it will cost me a LOT of money to return it, even if the replacement actually works. That's because, bizarrely, and out of character for Amazon, they will only refund just $15 for shipping.
These things are small as 3d printers go, but shipping will be a heck of a lot more than $15 …
So for that reason alone, I say buyer beware.
Monoprice MP Mini SLA 3D Printer Review
My MP Mini arrived broken in two ways:
The auto-level did not work. At all.
The Z coupler spring was borked.
Mitigating the second was a case of taking some of the tension off the spring, and if that doesn't resolve it will be a case of getting a fixed z coupler replacement, which is advised by some in the MP Mini Facebook group anyways. Shout out to Todd Swindoll for all his help troubleshooting.
Auto level issue was a strange one, and I took it apart several times until I found the problem.
Turned out the magnets that inform the printer of the lock position were missing.
I found them stuck to the metal cover that protects the gears. When the magnets were in place without the metal cover, everything was good, but with the cover it failed.
Using the Glowforge "trace and cut" feature, I traced the metal plate on the Glowforge bed and cut a new one out of acrylic plastic – no more level fails!
What does it print like?
OK, not great.
My older model Kelant Orbeat printer beats it in every way, and that machine doesn't even have auto level.
Had I not been in Canada perhaps the refund/return situation would be different and I could replace for a working machine. Interestingly, the Amazon listing now says they don't ship here.
Perhaps the firmware will continue to improve and resolve the situation like below?
Other people (such as Todd mentioned above) are getting good prints, unfortunately I have yet to get a single sample.
View at Amazon
Monoprice MP Mini SLA 3D Printer