Trick the Glowforge Basic Into Allowing Larger Materials with this Passthrough Hack
The Glowforge Basic does not have the pass-through feature of the Glowforge Pro but with this "passthrough hack", using magnets you can trick the front flap to think the lid is shut fully, allowing you to "pass-in" larger material than usual.
Glowforge does NOT want you to do this hack.
First, obviously, this is going to remove the safety feature that is protecting your eyes.
Second, you are removing the seal that makes the smoke go out of the vent rather than into your room.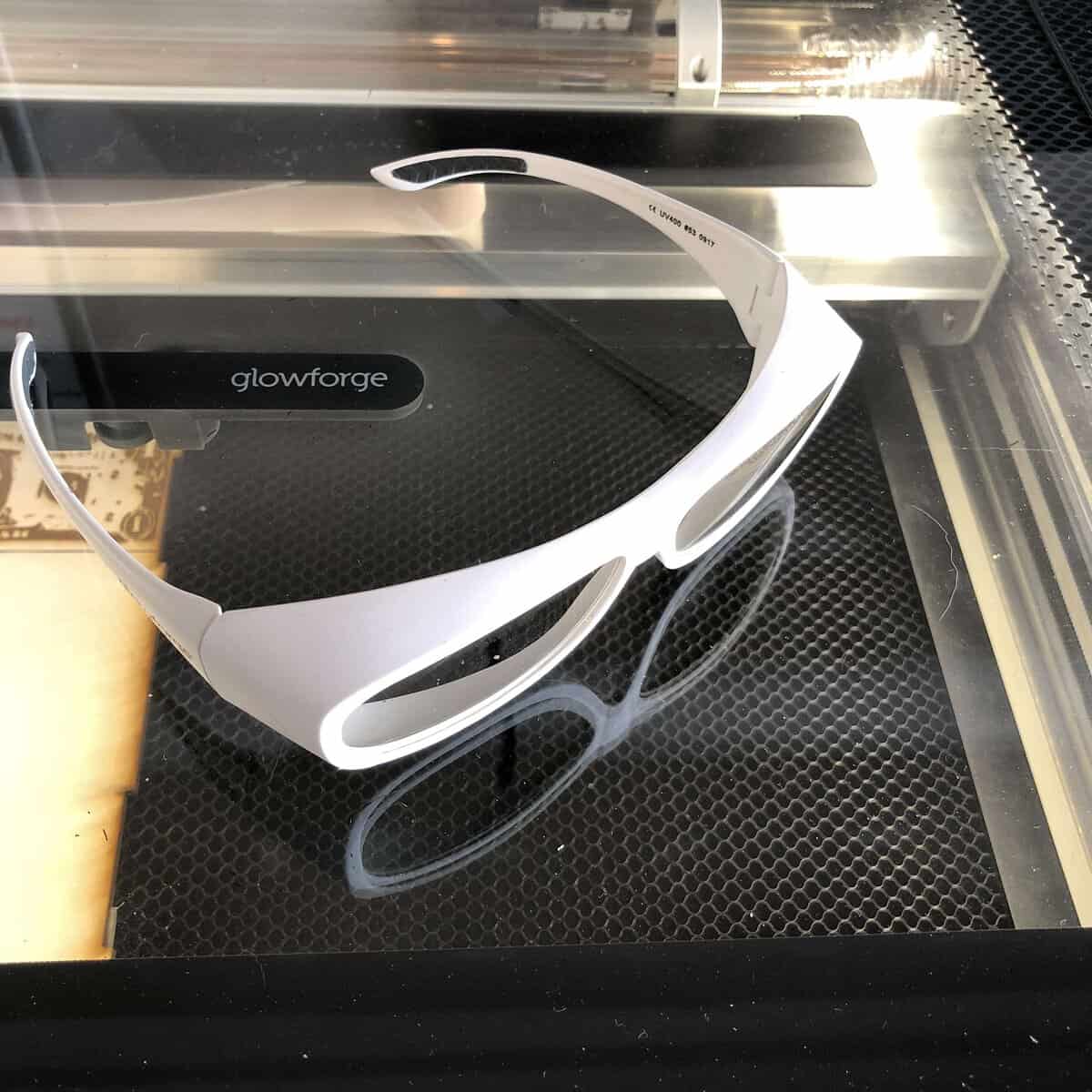 That said I do this passthrough hack, I just take precautions!
Why Trick the Front Flap of Your Glowforge?
This is not a permanent hack, it just involves magnets and some tape. While this means you are not permanently changing your Glowforge, if you find you need to do this a lot, then that would probably mean you need to upgrade to a pro 🙂
Tricking the flap in this way simply allows you to fit longer pieces of material, or awkward shaped material, onto your bed.
In my case, I had acquired a large amount of off-cut plywood from a friendly guy at one of my makerspaces. I had quickly cut it on the table saw just enough to transport it, but I still needed to reduce the length for it to fit on my Glowforge.
The Passthrough Hack – AKA How to Trick the Glowforge Front Door with Magnets
Load the Glowforge UI so you can monitor in the top right of the screen where it says the lid is open. We need that to switch to "scanning" so we know we fooled it.
Get a couple of cheap magnets. They don't need to be especially strong.
Move them as shown until the LED lights change – that means it thinks the lid is closing.
When the screen changes from lid open to scanning, you know you have the right spots either side and can tape down.
Once you are done needing the front flap open, simply un-tape the magnets and you can close it as usual.
That's it!
Thank you to Kevin Meinert from the Facebook Glowforge group for alerting me that this was even possible!