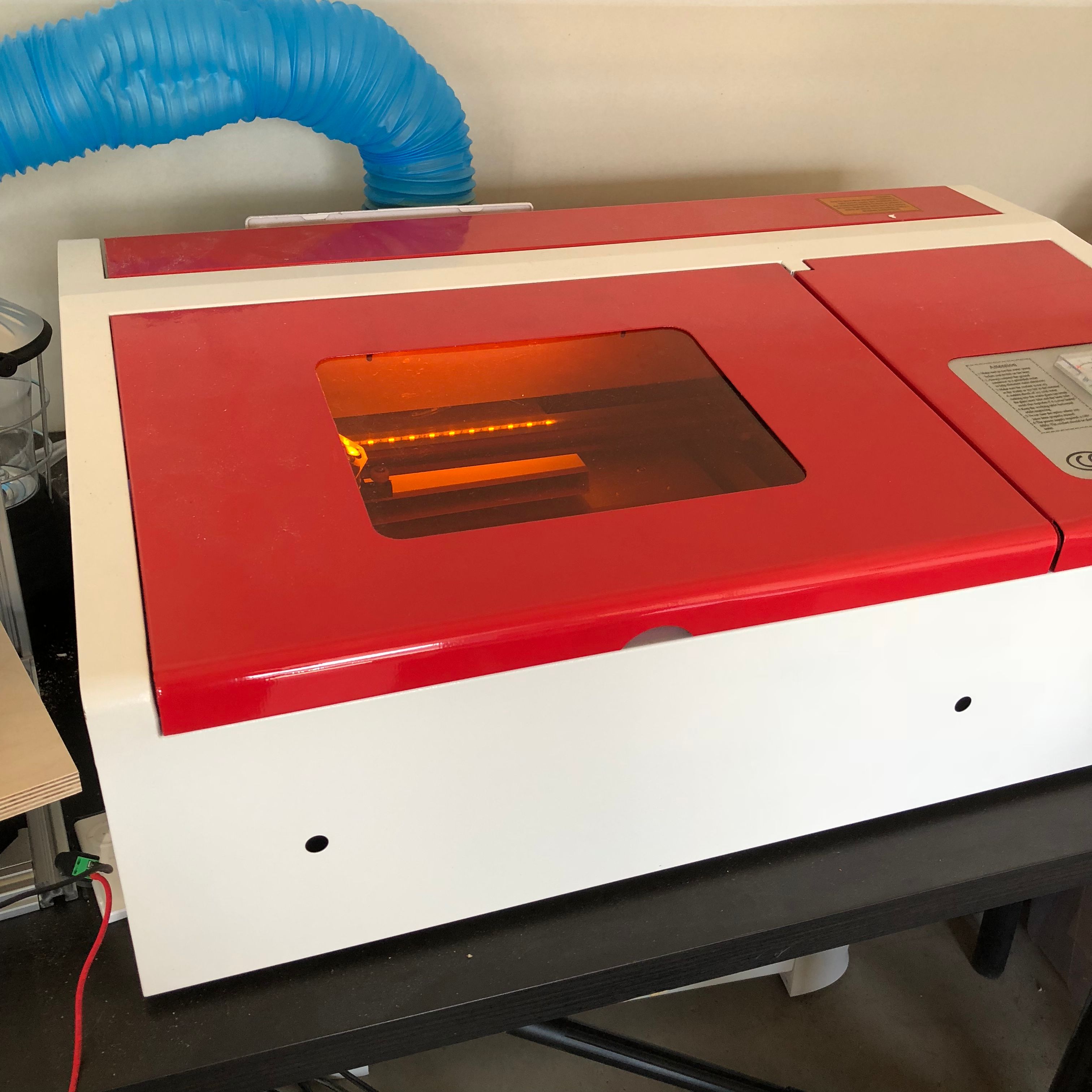 My K40 laser is the most humble of its kind, having analog dial and controls, and basic optics. Even so, the results are fine.
Now my mission is to take this little Chinese laser and bring it up to the 21st Century.
1. Optics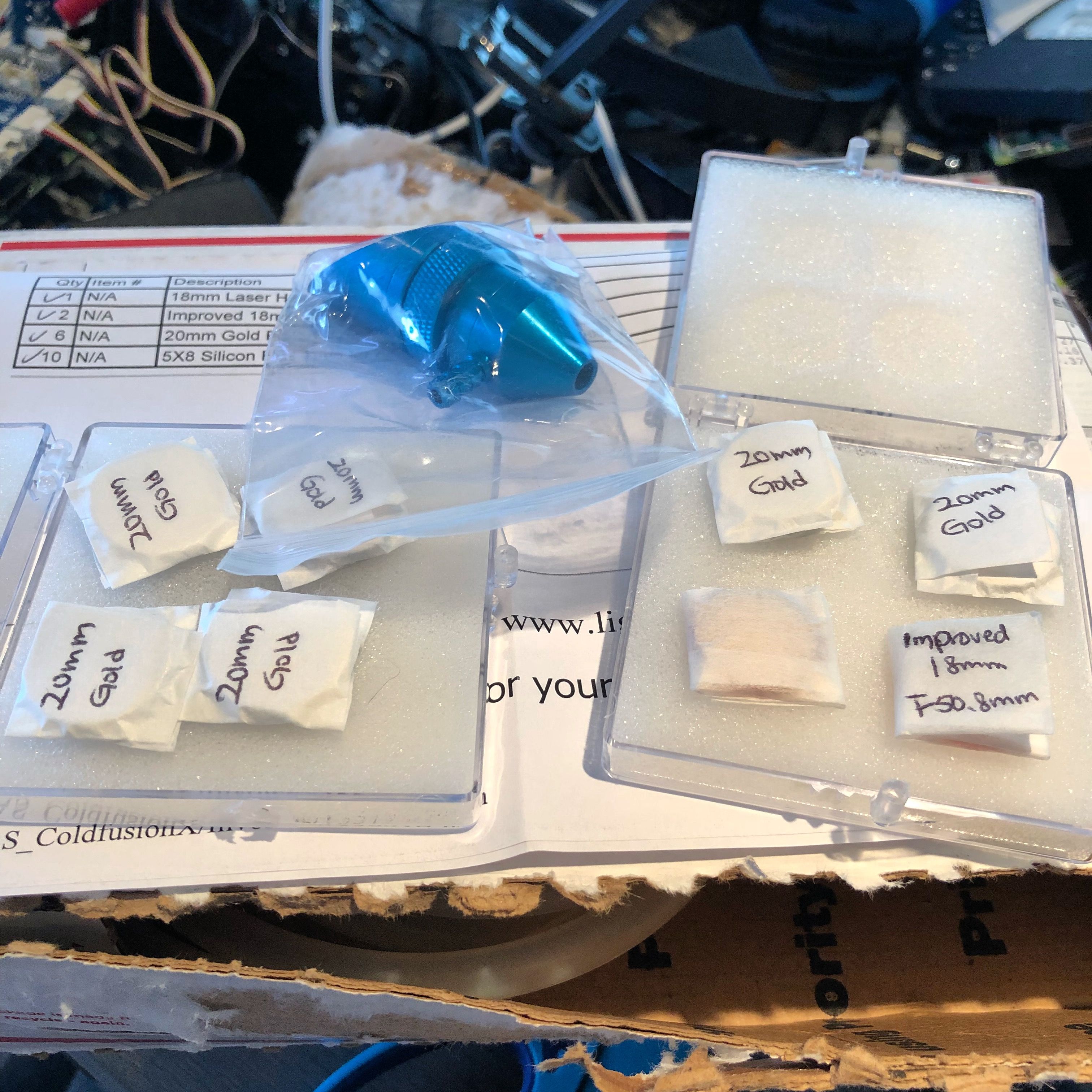 The default mirrors and lenses are built to a price point, not for quality. As is the rest of the machine, really.
My laser was a private sale, and supposedly had never been used. Unfortunately there was signs of dirt or wear on my mirrors, and cleaning only helped so much.
I was blaming my own lack of ability in calibrating until my friend Ben discovered the truth.
To prevent that happening again, I also ordered an Air Assist nozzle. This will allow me to use my airbrush compressor to gently blow sticky and smoky substances that offgas during the lasering, away from the lens and the cutting focus.
Taking of focus, I am removing the stock bed to allow me to adjust z-height.
2. Electronics
As I mentioned above, my machine uses an analog dial and has an analog readout. This is fine, but it also does not allow fine control or per-layer control in software. It's a dumb controller essentially.
To upgrade my electronics and allow the use of more sophisticated software, I ordered a Smoothie-based board.
Smoothie has many advantages over 8-bit controller computation abilities, allowing for smoother and more controlled geometry in cuts and engraves – at least that is the theory!
3. Exhaust
Not really an upgrade to quality, but there will be a benefit to abilities.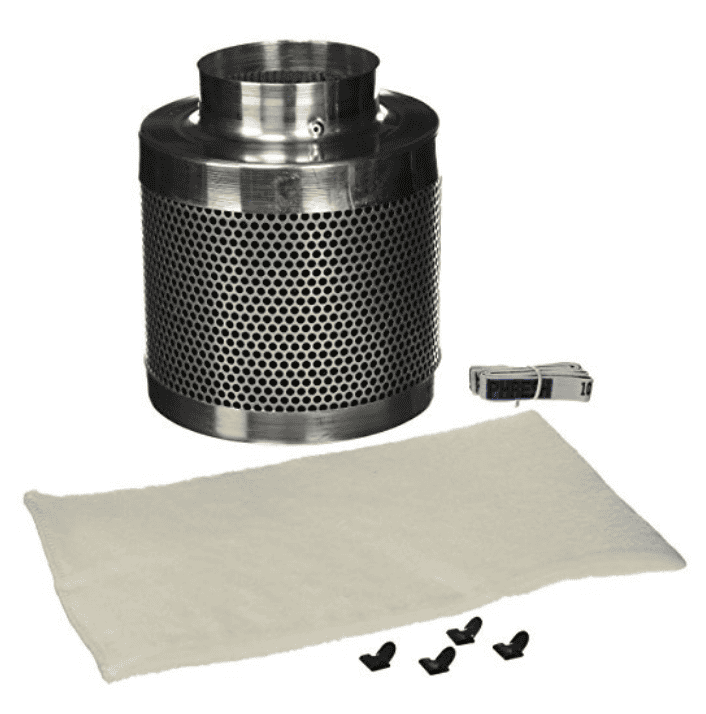 It's an activated carbon filter, which will allow me to cut and engrave more stinky materials with less worry about the stench getting into the house, lungs, or neighbors.
Will it work?
I will let you know when it is all fitted, but even with all this expense, the final thing will still only be a small percentage of buying a name brand laser!